Drain Cleaning Professional Service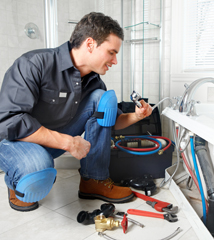 We are a company that prides ourselves on offering a wide variety of plumbing services. We know that people experience different types of plumbing problems. Our goal is to be able to deliver expert service to as many customers as possible. That is why in addition to our water heater service, we also offer drain cleaning.
Are you currently experiencing a clog in your home drain system? You may notice backing up, or one or more of your plumbing appliances are suddenly malfunctioning. This can be an aggravating issue that messes with your home. However, Plumbing Stafford TX is prepared to offer you a solution.
Clog Removal
One of the most common causes of a clogged drain is grease buildup. Pouring grease or fat down your sink will cause you to need a drain cleaning. This material gets inside of your drain and then hardens and solidifies as more water is washed down on top of it.
Is your bathroom sink drain clogged? In many home bathrooms, this can be caused by many things. Over time, pieces of soap or lotion may cause you to need a drain cleaning. However, perhaps the most common cause is washing down excess amounts of hair. If this ever happens to you, Plumbing Stafford TX will be on the way minutes after you call to come help.
The Best Equipment And Employees In The Business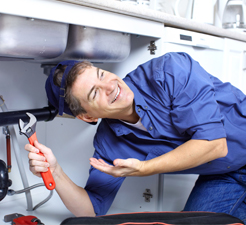 Our drain cleaning services are performed only by the best employees equipped with the best equipment. We have top notch technology such as a camera we use to locate your clog. Afterwards, we will use a professional snake and cutter to slice and dice your clog and remove the stoppage. Our technicians have been extensively trained and are veterans at using this equipment.
Drain problems can be very aggravating. Nobody likes having their sinks or toilets backed up because of excess grease getting stuck in the drains. When this happens, call Plumbing Stafford TX. You can trust our drain cleaning service to get the job done and have your drains working like new in no time.