Sewer Repair Professional Service
In addition to our other plumbing services, we also provide our customers with sewer repair. Keeping your sewer in good condition is very important. Many homeowners do not realize this, but you are responsible for the sewer line that is closest to your house, not your city. Since it is your money you will be spending for a sewer repair, it is important to make sure you choose the best service. We at Plumbing Stafford TX believe that that's us.
If you need sewer service, call Plumbing Stafford TX for a free estimate. You can explain your problem to one of our friendly, knowledgeable representatives. Afterwards, he or she will offer you an estimate and work with you to schedule an appointment. We make sewer repair quick and easy for our customers.
We Can Repair Your Sewer Without Damaging Your Property
Are you experiencing a sewer backup? This is a very unfortunate situation to be in. You may be noticing your toilets or other appliances backing up, and you're not sure how to fix it. Call Plumbing Stafford Texas for a quick sewer repair. Our team of plumbers can quickly find the problem and eliminate it.
Unfortunately, a lot of sewer repair involves having to dig into your lawn to perform the repair. This is because sewer lines are embedded deep into the ground, so plumbers have to dig to access them. Like most people, you most likely don't want to you have your yard destroyed. If so, Plumbing Stafford TX now offers trenchless sewer repair.
Drain Cleaning And Clog Removal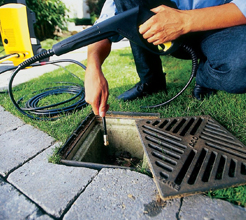 Sewer drain cleaning can be a big, messy job that nobody really wants to deal with. We know how tough and time-consuming it can be. That is why we hire the best in the business to take care of it for our customers. You can be sure that you are getting the best plumbing service in Texas every time you call.
We have the manpower and the equipment needed to keep any sewer drain free of clogs. You will definitely notice an improvement in your draining system by the time we are done servicing it.