Toilet Repair Professional Service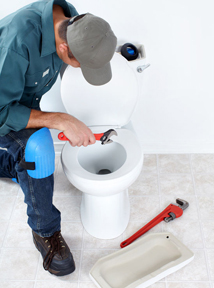 Plumbing Stafford TX can take care of your toilet repair. This is one of the most important plumbing appliances you have in your entire house. It is extremely important to make sure that the units in your home are working properly at all times. If you ever experience a problem with yours, don't hesitate to call us for help. Explain your problem to us, and we can schedule an appointment to dispatch a professional to help you.
Do you have a clogged toilet? Perhaps you have tried plunging it, but nothing will unclog it. Unfortunately, sometimes a plunger is not always enough. When this happens, you will need a professional service such as Plumbing Stafford TX to come in and take care of the job. Call us today to unclog your toilet.
Professional Leak And Toilet Repair
Are you noticing water coming out of the bottom of your toilet before or after you flush? A leaking toilet is a problem that needs to be fixed as soon as possible. This can damage your flooring as well as cost you extra on your monthly water bill. If this ever happens to you, our plumbers can reseal your appliance and stop your leak.
In addition to repairs, we also offer toilet installation. You might have an old, malfunctioning toilet that you are dying to get rid of. We can take of that for you after we install a brand new one in your home. Relax and allow our team to take care of the hard work for you.
We Will Keep Your Toilet In Great Condition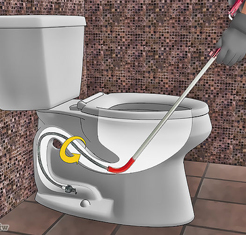 Toilet plumbing is very important to the average household. You and your family need this appliance to be consistently working, and it can be chaos when it is not working. If you ever have a toilet malfunction, call Plumbing Stafford TX to stop by and take care of it for you.
Are you in need of a toilet repair? This is a very common plumbing issue in homes nowadays. Your toilet is important, so make sure you find a company you can trust to give it the best service. Our plumbers are experienced in these kinds of repairs, and will do whatever it takes to get your toilet working again.