Water Heater Professional Service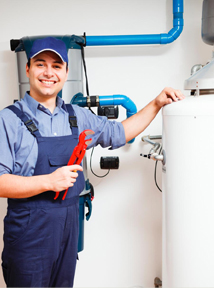 Plumbing Stafford TX offers a professional water heater repair and replacement service to our customers. This is a very important appliance of your home. We know how much hot water means to our families, so we want to make sure our customers have it at all times as well. If you are ever considered repairing or replacing your home unit, call us to see what we can do for you.
A tankless water heater is extremely popular in homes nowadays. Are you sick of your 40 gallon water heater or 50 gallon water heater taking up space in your garage? These units are very small and can be installed nearly anywhere in your house. They cost more upfront to install, but they are very energy-efficient. You will definitely notice (and enjoy) and a lower electric bill each month.
We Can Fix Your Leaks And Any Other Malfunction You Might Have
Do you have a leaking water heater? This is a problem that may seem small, but it may carry big consequences. It is important to make sure that this problem gets fixed as soon as possible. Not only can it cause your bill to skyrocket, but it can also shorten the life of your unit. Plumbing Stafford TX is always ready to help you if you need a leak repair.
These machines are very durable, but sometimes they need a little fixing. That's where our water heater repair service comes in. You can be sure that your unit will be working like new when our technicians are finished working on it.
Maintaining Your Water Heater Has Many Benefits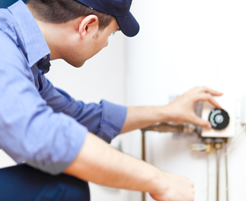 Water heater maintenance is an extremely important but forgotten part of homeownership. These units are very durable and are built to last years, but you still need to take care of it. Plumbing Stafford TX can take care of any plumbing repairs you may need.
Also, you can have one of our professionals inspect it any time you'd like. If your unit not working quite right, and you're not sure what to do, our technicians are standing by waiting for you to call. Give our number a call, and we'll be on our way shortly to help you. Our employees will diagnose the problem, and then find the best way to solve it.